How to Buy Domain & Hosting Form WebVerge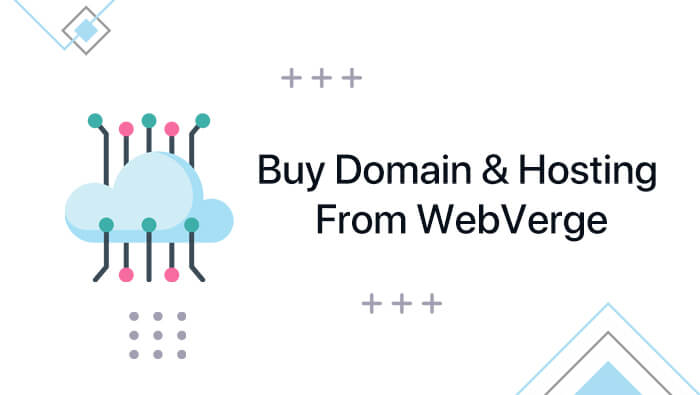 We build WebVerge so that we can help the small startup to start their business and we can help people grow in the best way possible and by giving them the infrastructure they need. If you want to purchase the domain and hosting from WebVerge then you need to follow these below-given steps. If you just want to buy the domain name from WebVerge then you can follow this article.
How to Buy Domain & Hosting From WebVerge
Firstly visit our hosting page from here: Buy Hosting
Once, you're on this page click on the buy now button and then order the hosting package.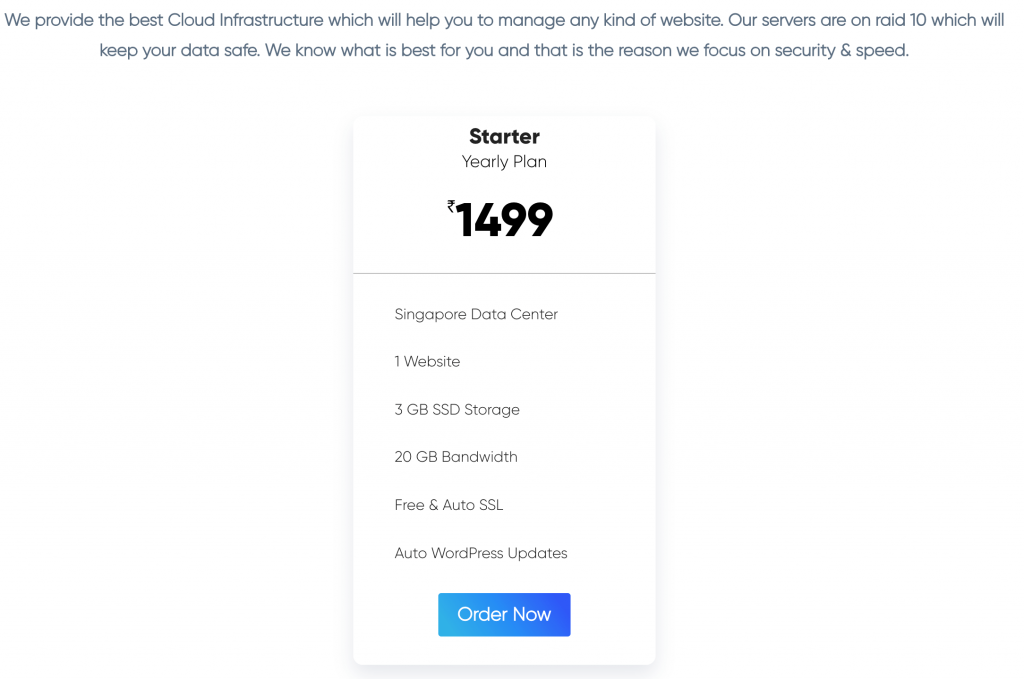 You will see two options there which will allow you to register for a new domain name or you can just use your existing domain name and then, later on, update your nameservers (Which we will cover in the next article).

Enter your domain name and click on the check button and you will see if your domain name is available or not. If it is not available then you can go for some other TLD. If you want you can go for .in, .co, or .xyz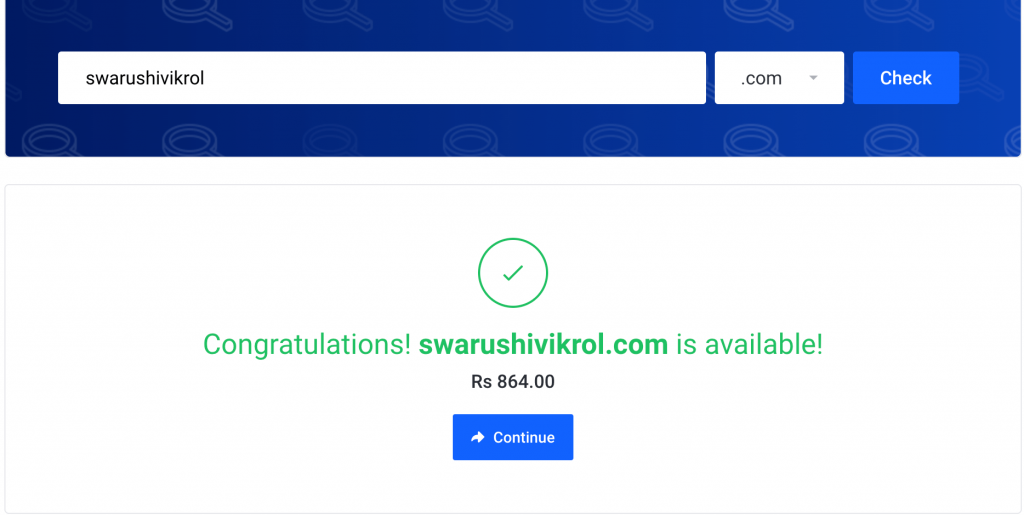 You can click on add or click on the continue button to go to the next step.
Then you will see an option with server configuration. We will suggest you click on the continue button.
Tip: If you already have a WordPress website then you can use migrate WordPress website option. You don't have to do anything and we will take care of your WordPress migration.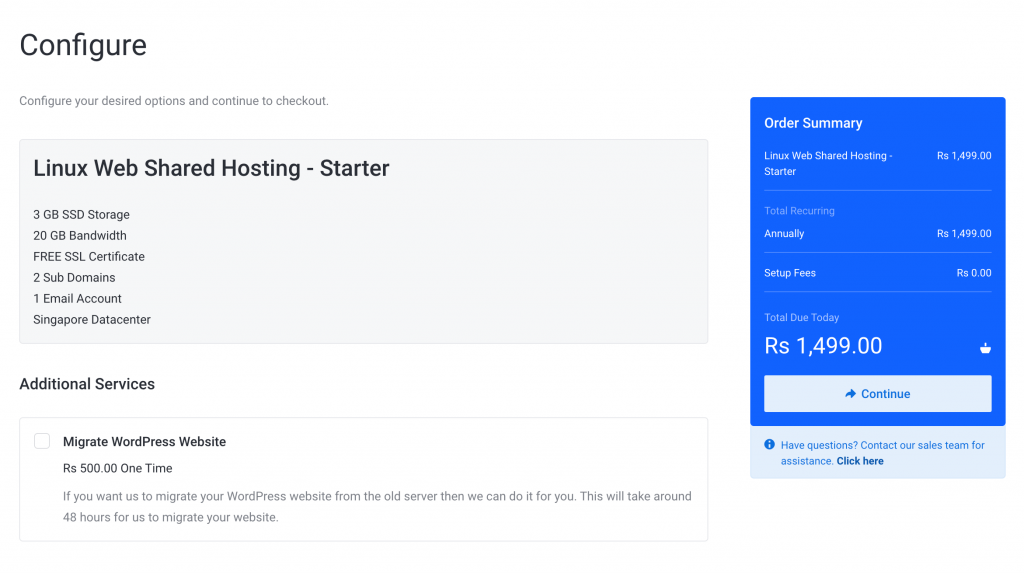 Now, you will see a few options available there. Let me explain everything to you.

Domain Name System: If you want us to translate the domain name to IP then you can buy the Domain Name System from us.
ID Protection: This is the privacy protection and I personally suggest everyone, buy this because it helps you to hide your personal data from other companies out there. It also helps you from Telecallers.
Email Forwarding: If you want to forward your email address from one email to another then you can use this option.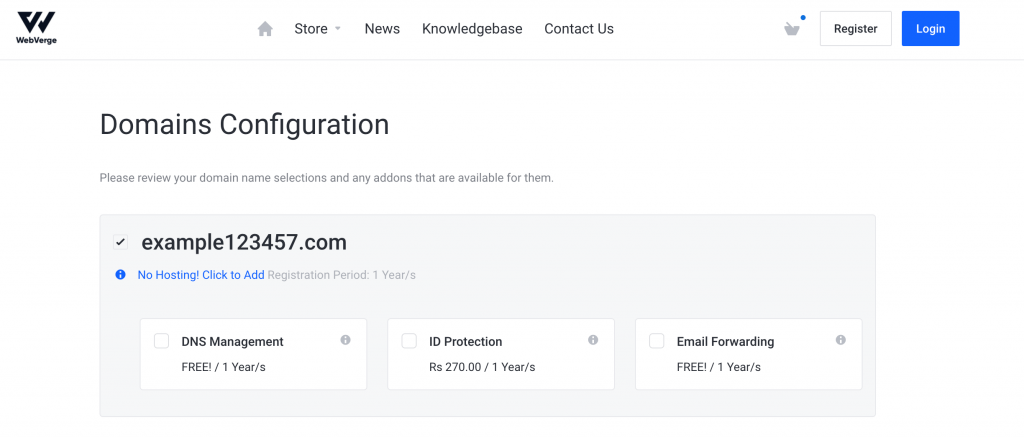 Once this is done you see this screen. I will suggest you, scroll down and enter your personal information.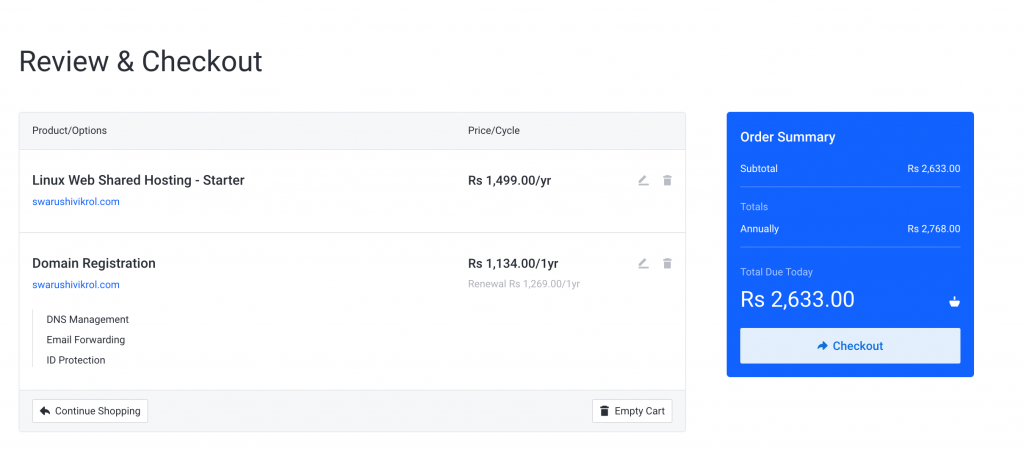 Whenever you're going to fill the form make sure that you're adding all the information properly. You're adding address 1 and address 2 and also don't forget to check all the details twice before ordering.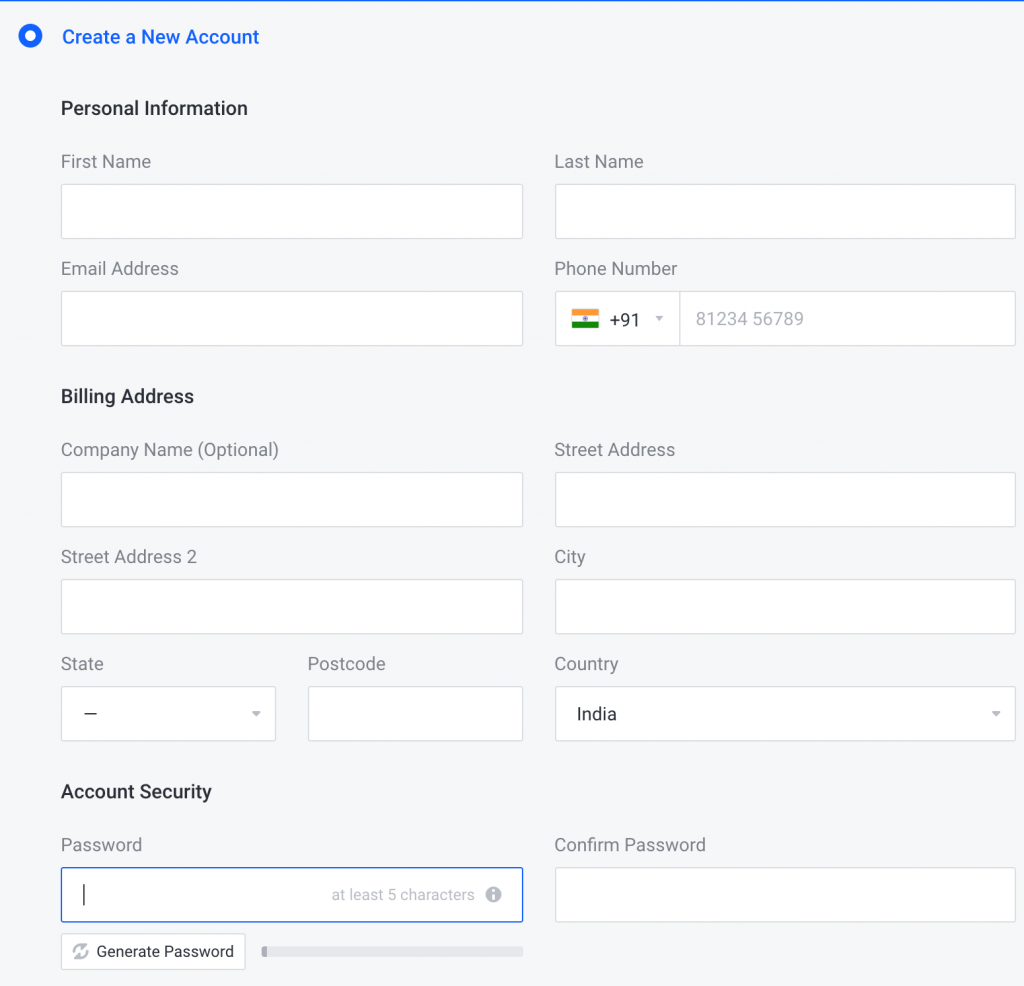 Once, done you will see the domain name confirmation screen and congratulation you have purchased your first domain name.
If you're done with it then you can go to the domains tab and make the changes to your domain. If you want to change the nameserver you can also do that. If you still have a question regarding this then you can always contact us.