How to Buy Domain from WebVerge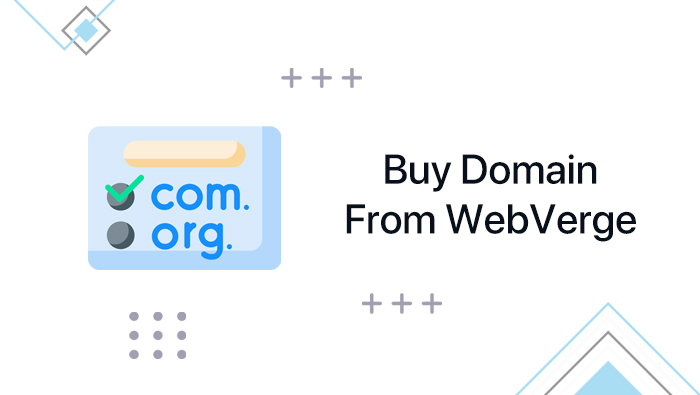 Are you thinking to buy a domain name and don't know how you can get started?
I know it is difficult for someone to buy the domain for the first time. There are so many jargons and sometimes it is difficult for a newbie to get started.
What is a Domain Name?
A domain name is basically the identity of your website. This is what people are going to type in whenever they want to visit your website.
You need to make sure your domain name is simple and easy to remember.
If you're going to buy the domain name I will suggest you to not go for a domain name with hyphens and some special characters.
Why?
Well! It is because it will be difficult for your users to remember that domain name and where you added the hyphen.
How to Buy Domain from WebVerge
If you want to buy the domain name you can buy it from our homepage.

You need to type in the domain name you want to buy and then click on the search button.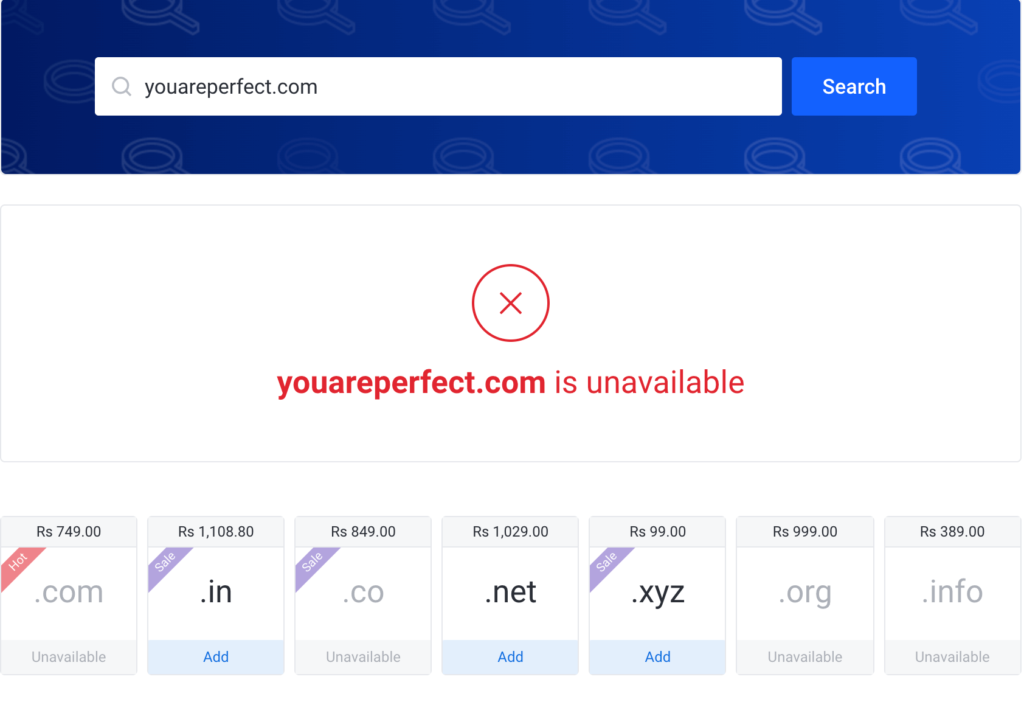 If the domain name you're looking for is available then you can click on the Add to Cart Button and then click on Checkout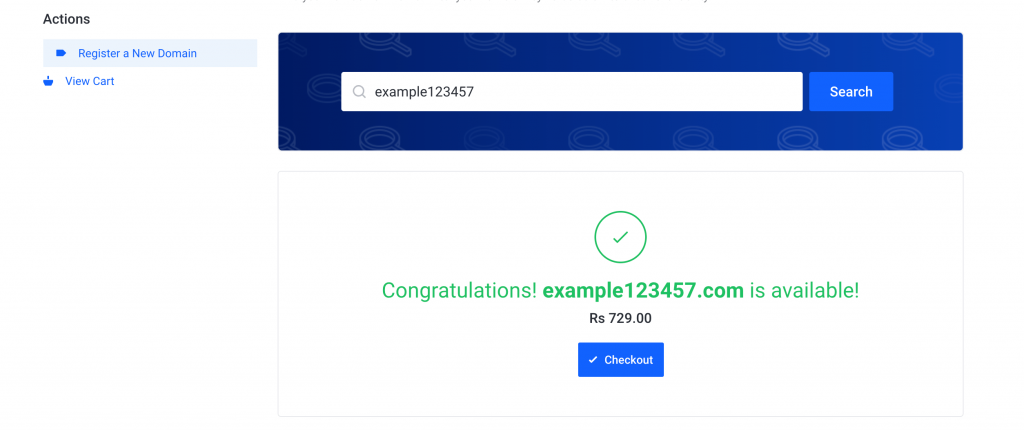 Now, there you will see a few options available there. Let me explain everything to you.

Domain Name System: If you want us to translate the domain name to IP then you can buy the Domain Name System from us.
ID Protection: This is the privacy protection and I personally suggest everyone, buy this because it helps you to hide your personal data from other companies out there.
Email Forwarding: If you want to forward your email address from one email to another then you can use this option.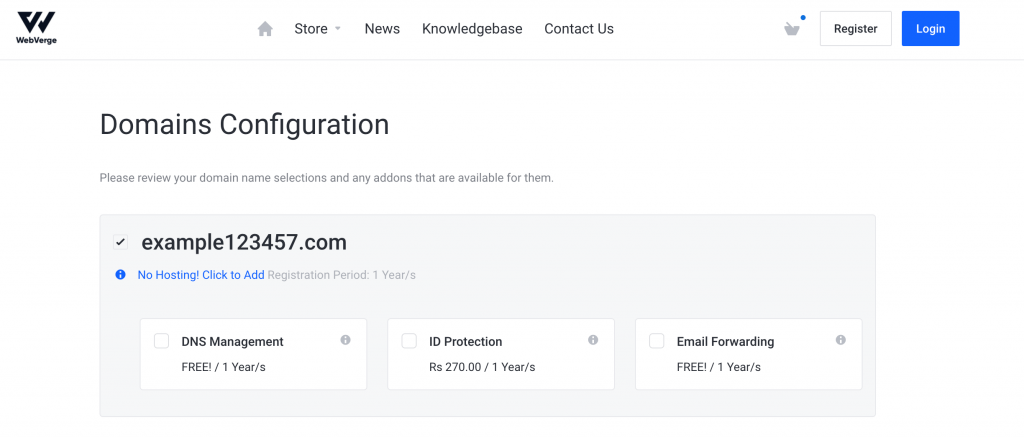 Below that you will see an option for nameservers and I will suggest you to not make any changes there.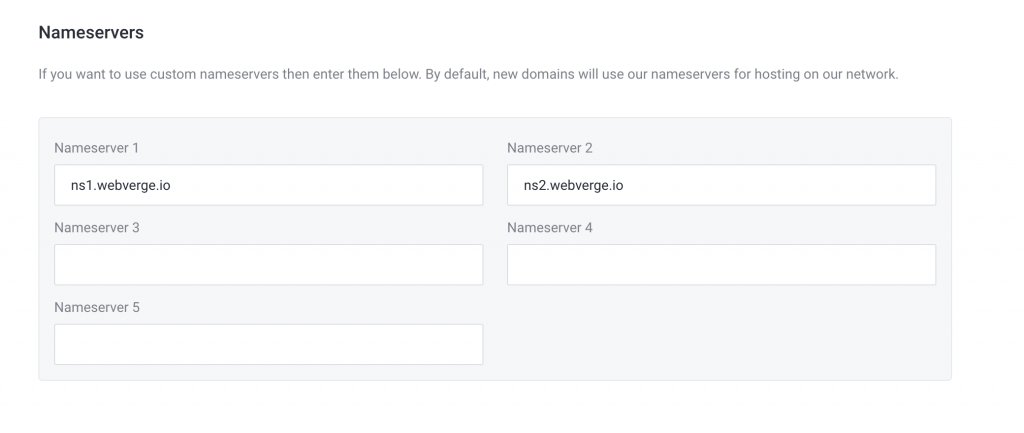 Once this is done you see this screen. I will suggest you, scroll down and enter your personal information.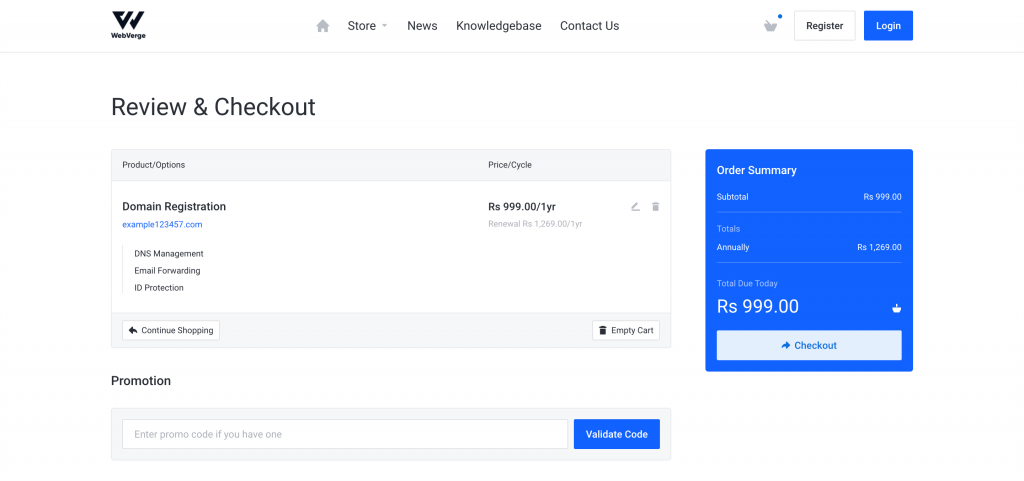 Whenever you're going to fill the form make sure that you're adding all the information properly. You're adding address 1 and address 2 and also don't forget to check all the details twice before ordering.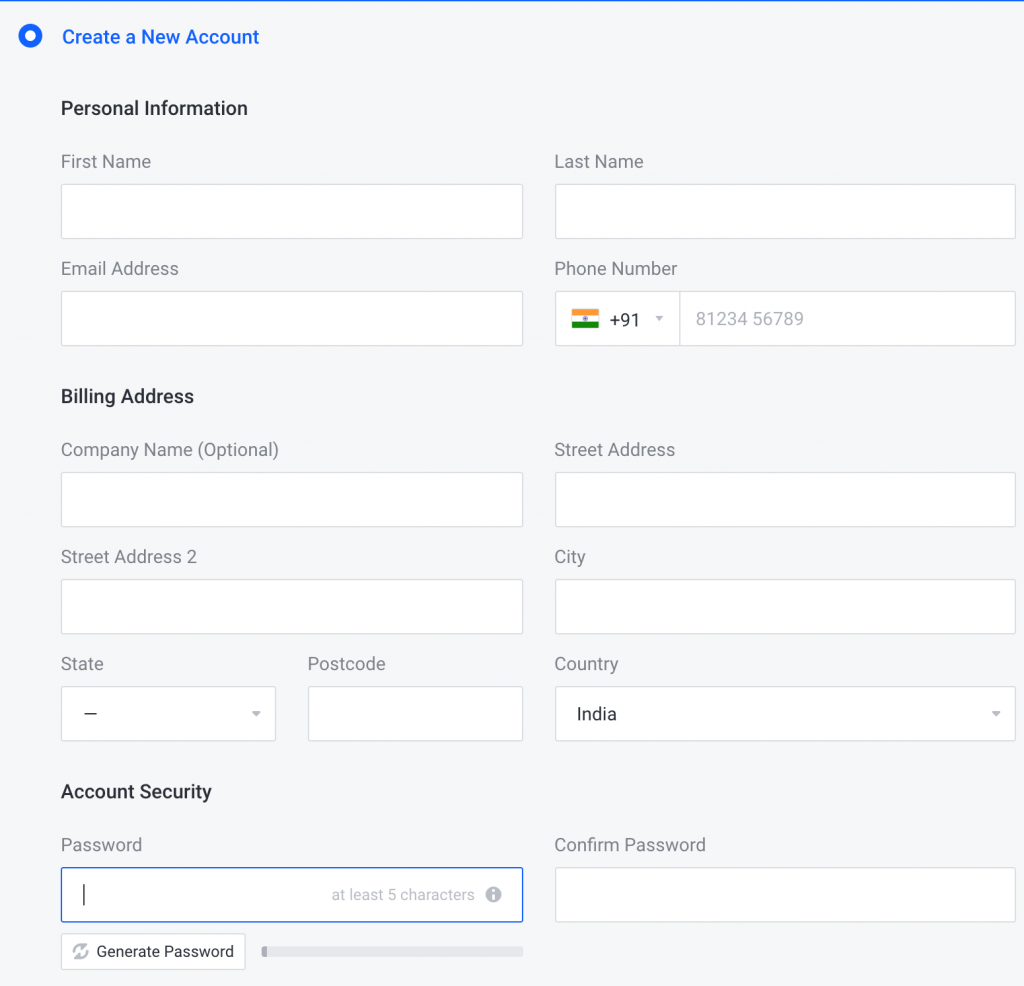 Once, done you will see the domain name confirmation screen and congratulation you have purchased your first domain name.
What if .com domain name extension is not available?
if .com domain name is not available you can buy a domain name with some other extension. Google treats all the domain name in the same way.
I don't have a .com domain name because it is not available.
I decided to something unique and my favourite extension and that is .io
So if you .com is not available you can go with .co or .in domain name.
Conclusion:
Buying a domain name is easy and we always make sure that the domain name you want to purchase is cheaper and
This is how you can purchase a domain from our website. If you have any question then you can contact me by filling the form on our website.